One of our guests' favorite exhibits is the Rainbow Covenant, which is located on the third deck of the Ark Encounter. Recently, one of our social media team members sat down with the Rainbow Covenant's artist, Oscar Nava, to learn about his background, inspiration, and more. Get to know Oscar through his responses to our questions below, and check out some of his incredible pieces along the way!
How did you become interested in art?
I was a very crazy boy, and one day my mom bought a small wood table with a small chair for me. She put me at this table with paper, crayons, pencils, and brushes. I loved the arts from the time I was very, very young. I was maybe five when she started this.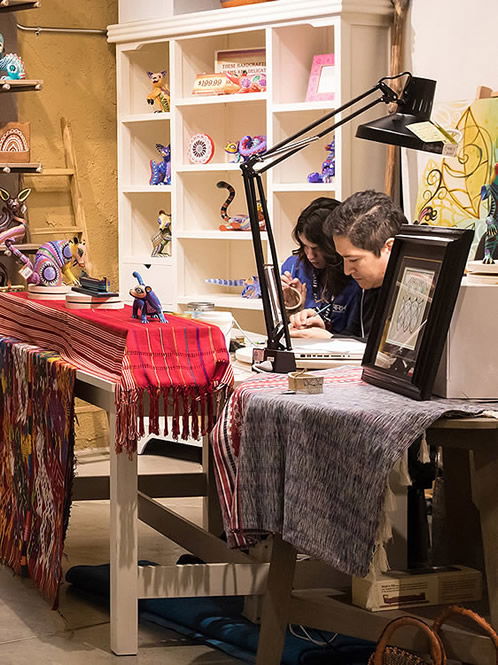 I made gifts all the time. My dad worked with wood, and I would take the small pieces and make different . . . animal forms and then paint them. On the other side of these pieces, I would put a magnet, and on Sundays at my church, I would take my table and put the magnets out for sale when I was maybe seven or eight.
What inspires your art?
Now that I'm in the Ark, I see forms all around me. Sometimes I see a piece in my head, and I think about different forms and combinations all the time. And when I'm in the Ark, a woman will walk in front of me, and I will see the different [patterns] on her blouse, and I try to repeat it or I will sketch ideas from that.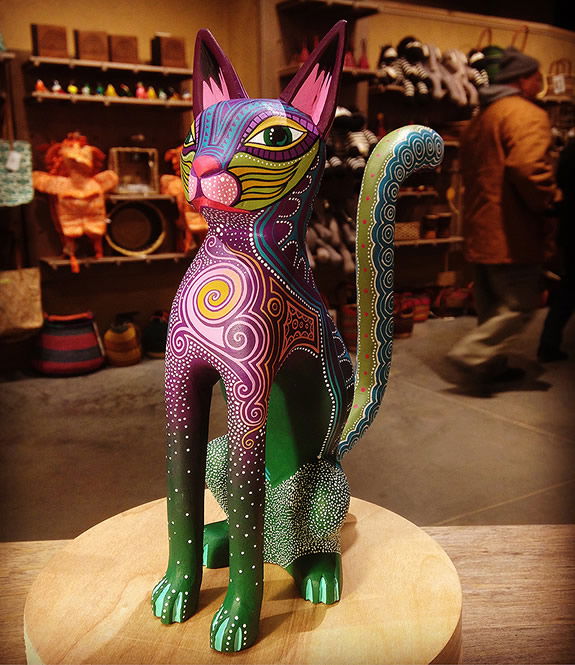 But my principle inspirations are flowers, leaves, and God's creation. God created this amazing world, and I think my work is only a reflection of that.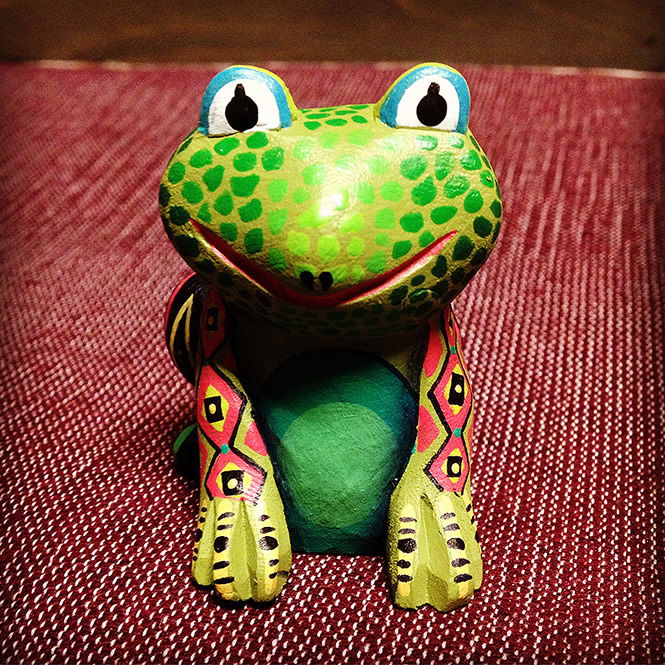 I've started painting a small Ark into my pieces, and the people love to see the small Ark. They say, "Wow! The small Ark is beautiful!" My version is inspired by the original form, but I adapt it in my style for these pieces.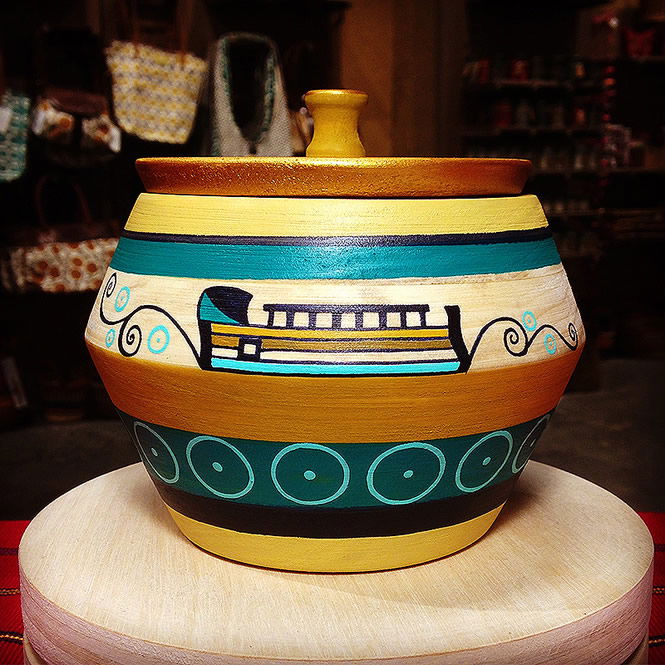 What is your favorite piece that you have created?
Now my favorite piece that I've ever done is the Rainbow Covenant, and people love the Rainbow Covenant in the Ark.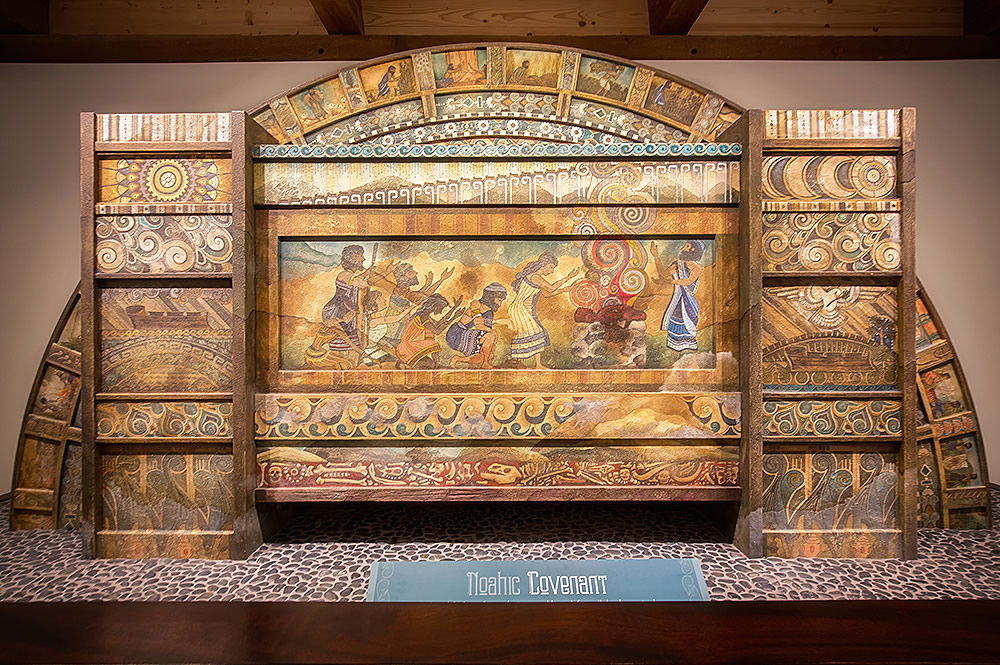 How long did it take you to make the Rainbow Covenant?
I had a very short time to finish it with the opening coming, and I worked for maybe three months. I was working days and nights! Sometimes I worked all day. My wife would prepare my food and put it next to me, and I would work even at night. Sometimes I would sleep on the floor! It was very laborious work in a short time.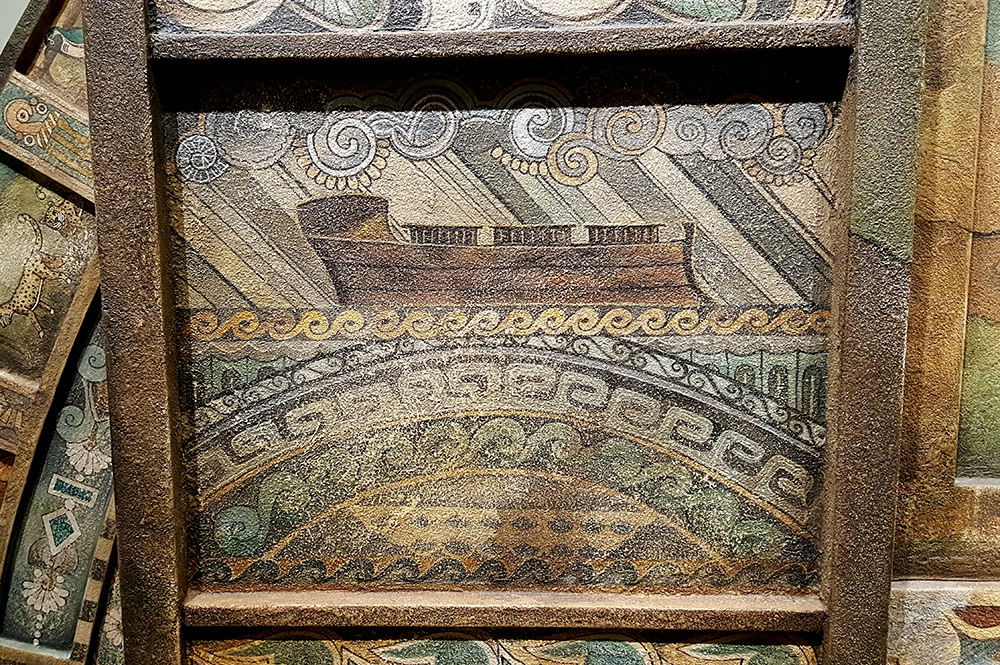 How long does it take you to make the pieces that you paint in the gift shop at the Ark Encounter?
It can be a very long process. Sometimes people say to me, "You carve and paint?" And I say, "Yes, but not here because it's a long process." I only paint at the Ark. Some take two or three weeks for just one piece. It's very intricate, and it takes me a lot of time because each piece is original and one of a kind. I don't have two pieces that are the same.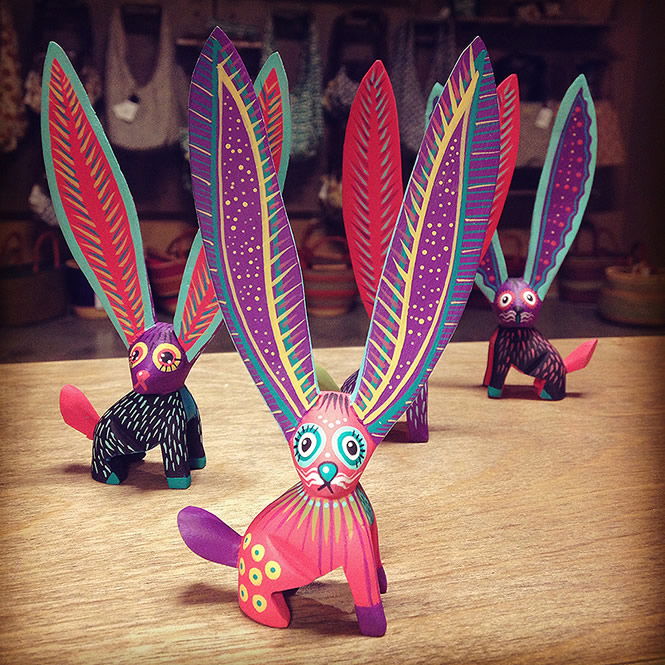 Why did you want to work for the Ark Encounter?
This is such a big honor for me. I say all the time that the talent in me is from Him and for Him. I pray for God to give [me] possibilities to use this talent for His glory, and I think it was for this time and for this project. It's just a big honor for me to work for this project and for this ministry. It's all God!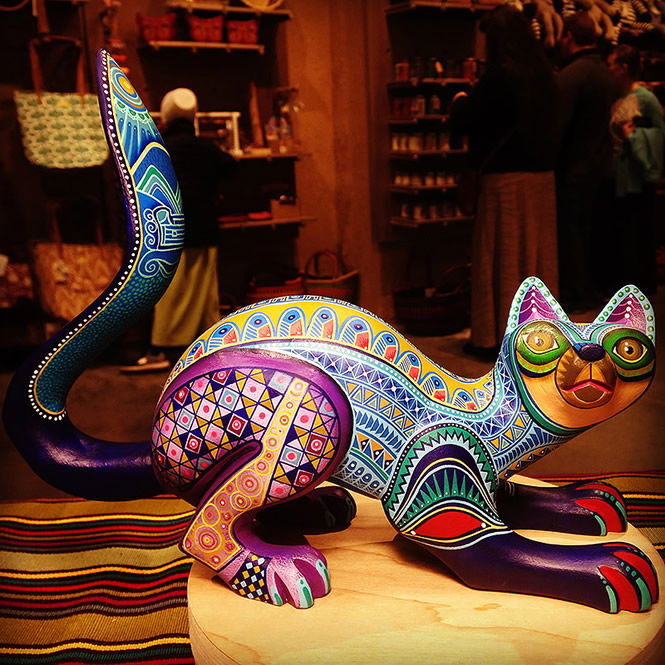 People ask me all the time, "Why did you come here to the Ark?" My answer is that I think this is similar to Noah and the time of Noah when God called all of the animals to the Ark. I think God called all of the people to work in this ministry and this project.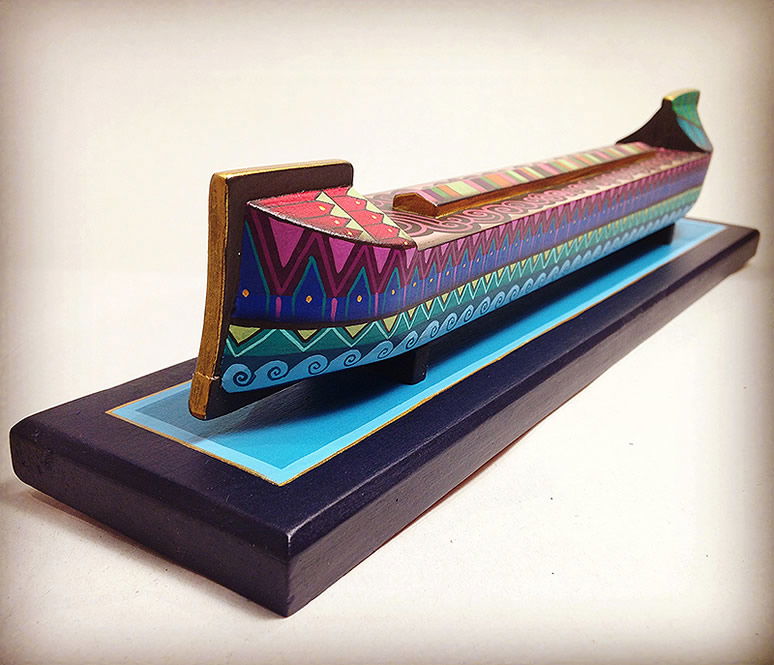 When you visit the Ark Encounter, take home your own custom keepsake and be sure to look for Oscar working on his pieces inside the fair trade section of the gift shop. You will also be able to find Oscar and his creations in the West Village that is opening soon! Share your pictures of your favorite exhibits and art pieces with us on Facebook, Instagram, and Twitter using #arkencounter.