The exhibits inside our life-size Noah's Ark aren't the only things that have expanded since the Ark Encounter opened last year. We've also increased the number of dining and snack choices to make your visit more enjoyable. With all of the food options now available, you certainly won't go hungry when you visit the Ark Encounter!
Emzara's Kitchen
Located outside on the bow end of the Ark, Emzara's Kitchen is our 1,500-seat, double-decker restaurant featuring a buffet. The buffet gives you a wide variety of options, including fried chicken and burger sliders as well as a salad bar and desserts!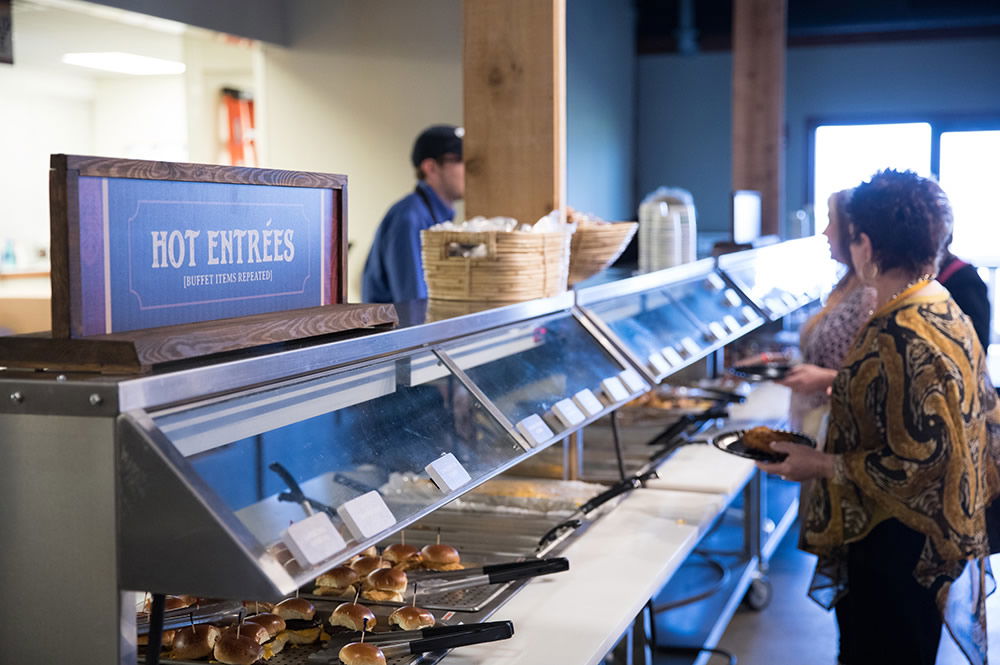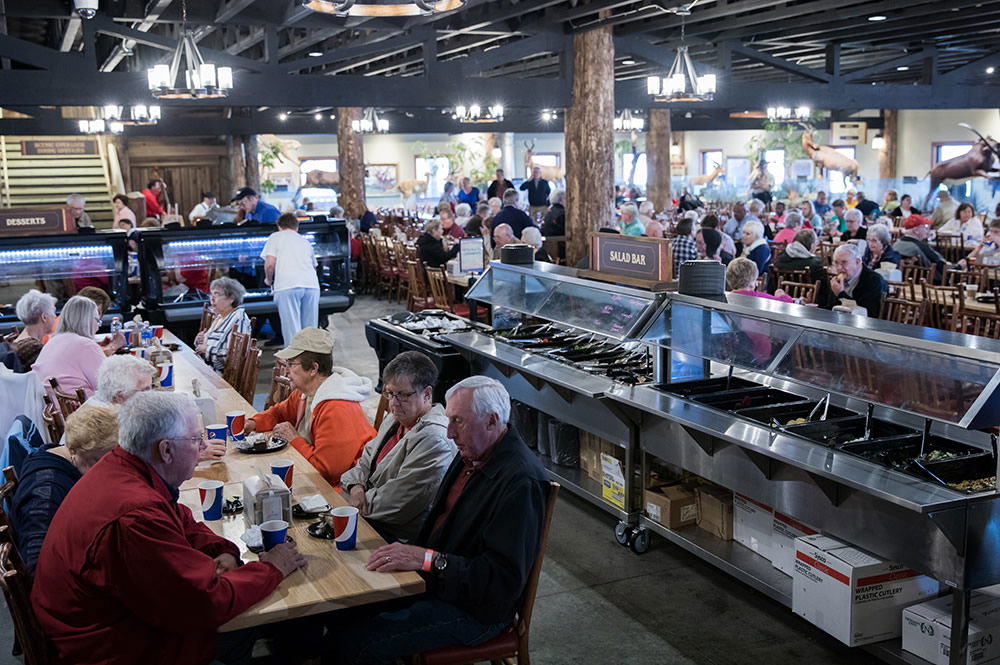 Zofar's
Try one of our new flatbread sandwiches at Zofar's, which can be found in our new West Village on the bow side of the Ark. Choose from the Havilah (roast beef), the Cush (Italian), or the Asshur (Greek). Each flatbread sandwich includes a bag of chips.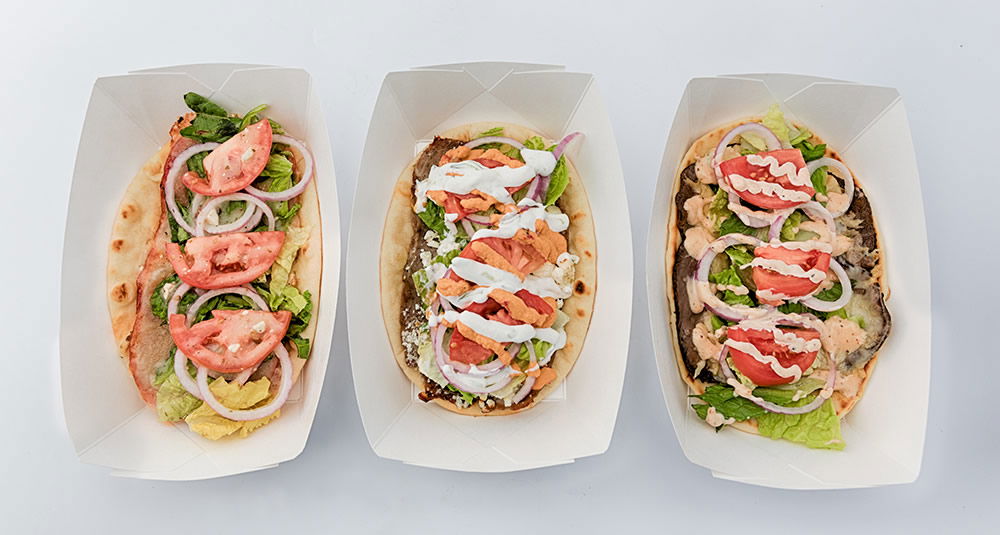 Shem's Snack Shack
Shem's Snack Shack is now available in the West Village! Enjoy an all-beef hot dog, bratwurst, or mettwurst, and don't forget to add a bag of chips and a drink to your order. This option is available from the left side of the Zofar's building.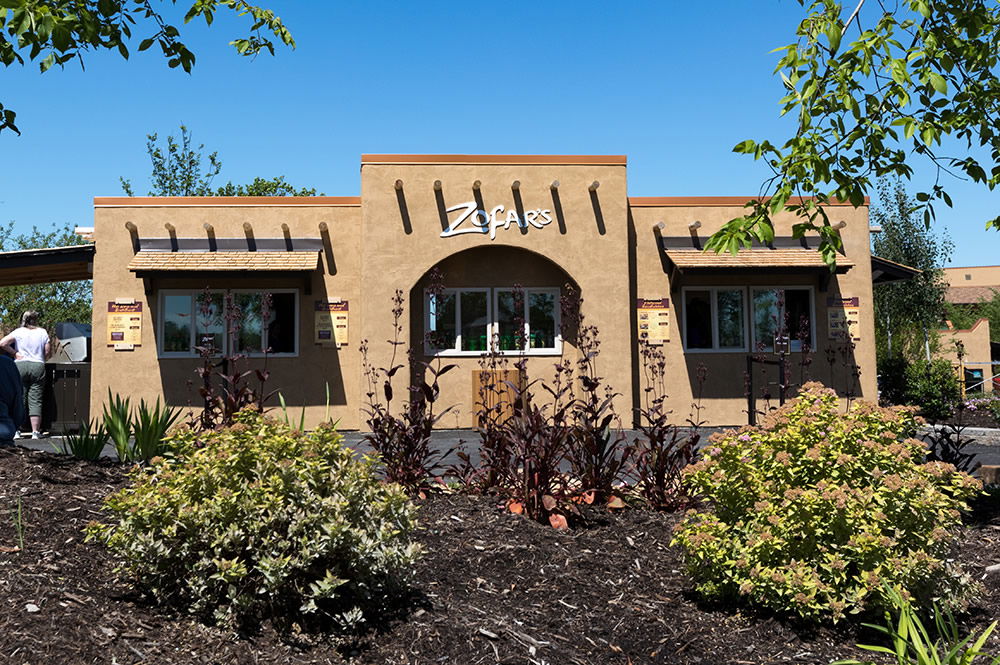 Grab a Slice
Looking for pizza? Check out the stand next to Emzara's Kitchen where you can enjoy your choice of cheese, pepperoni, or specialty pizza! Options for a whole pizza, made fresh to order, and drinks are also available.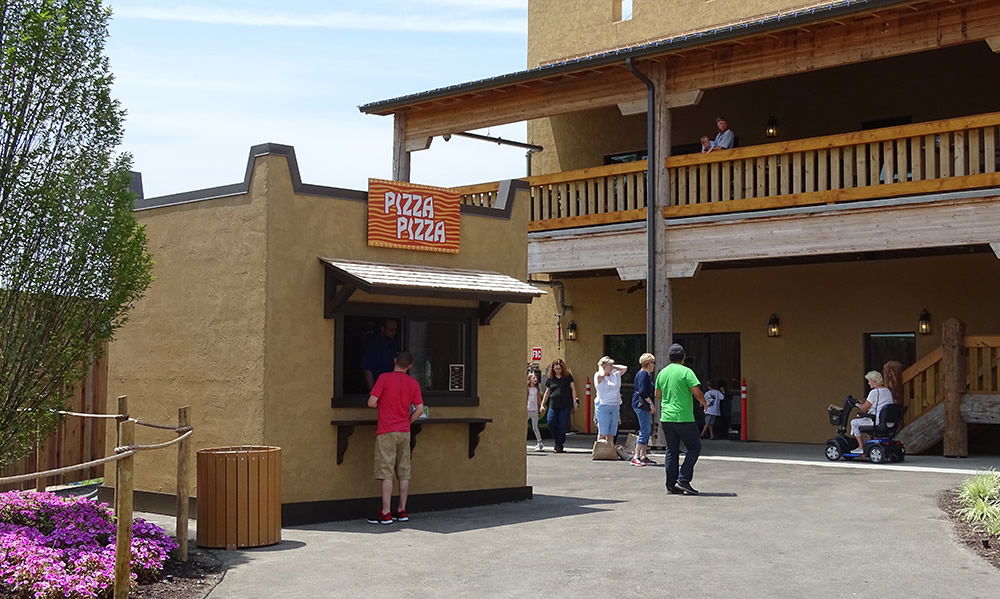 Salty or Sweet?
We also have two snack options inside the West Village. Visit the popcorn kiosk to grab a bag of buttered, jalapeno, sour cream and chives, ranch-flavored, or white cheddar popcorn; an order of nachos; or a pretzel.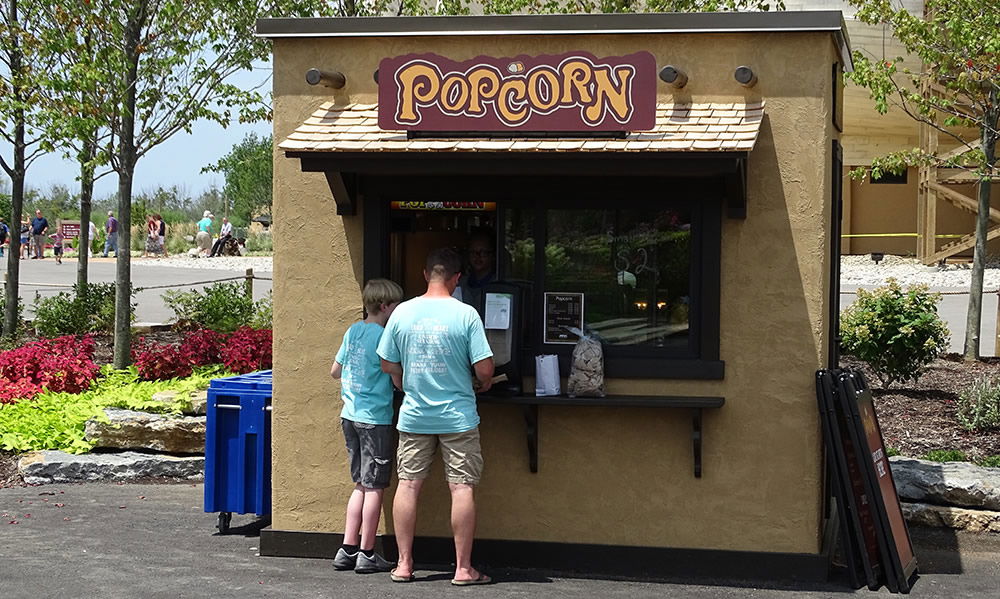 If you are searching for something sweet, you have plenty to choose from at the stand offering cinnamon sugar or salted caramel donuts, chocolate-dipped frozen bananas, Mini Melts Ice Cream, fresh fruit, and cookies.
And be sure to order a fresh squeezed lemonade shaker from the stand next to the pizza.
Smoke House
The Smoke House is our newest dining option. It will offer smoked beef brisket, smoked chicken wings, smoked metts, and smoked shredded pork sandwiches. Each option comes with a side, and the Smoke House will also offer three homemade BBQ sauces along with Sweet Baby Rays.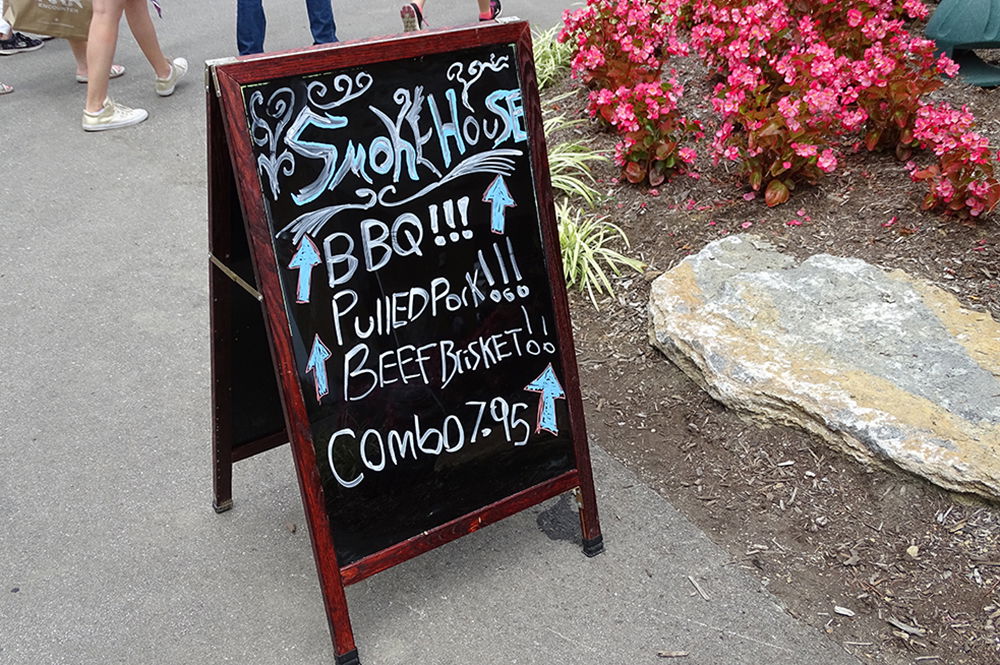 Indoor Snack Stands
If you get hungry or thirsty while touring the Ark, don't worry—you don't have to exit to get what you want. Snack stands on the first and second deck are loaded with options to satisfy your needs.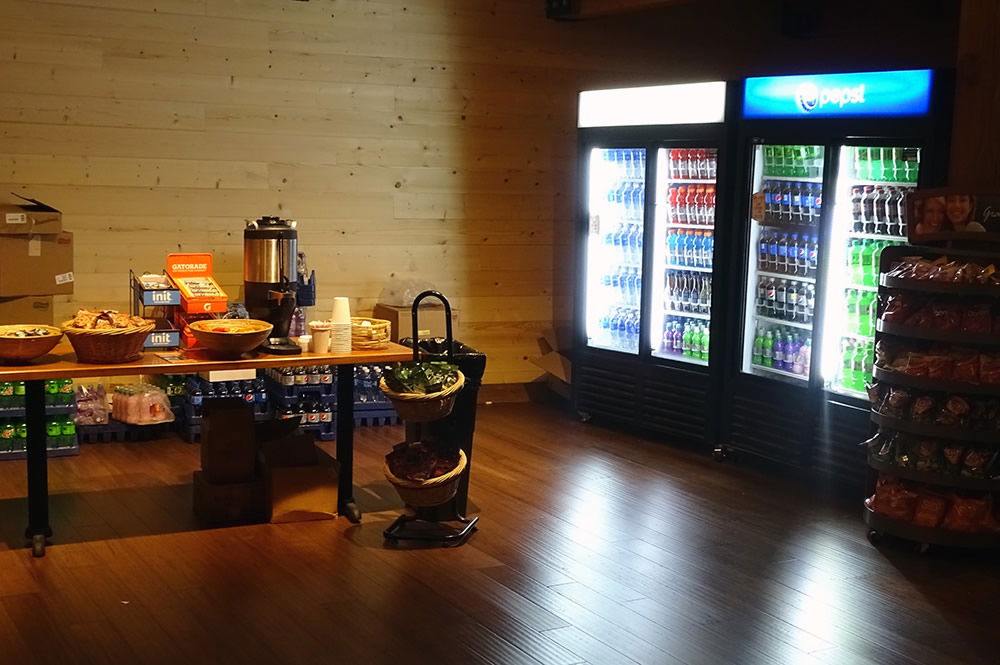 And as you walk through the gift shop, try a delicious treat from Uncle Leroy's Fudge or enjoy a cup of coffee from Kezia's Coffee!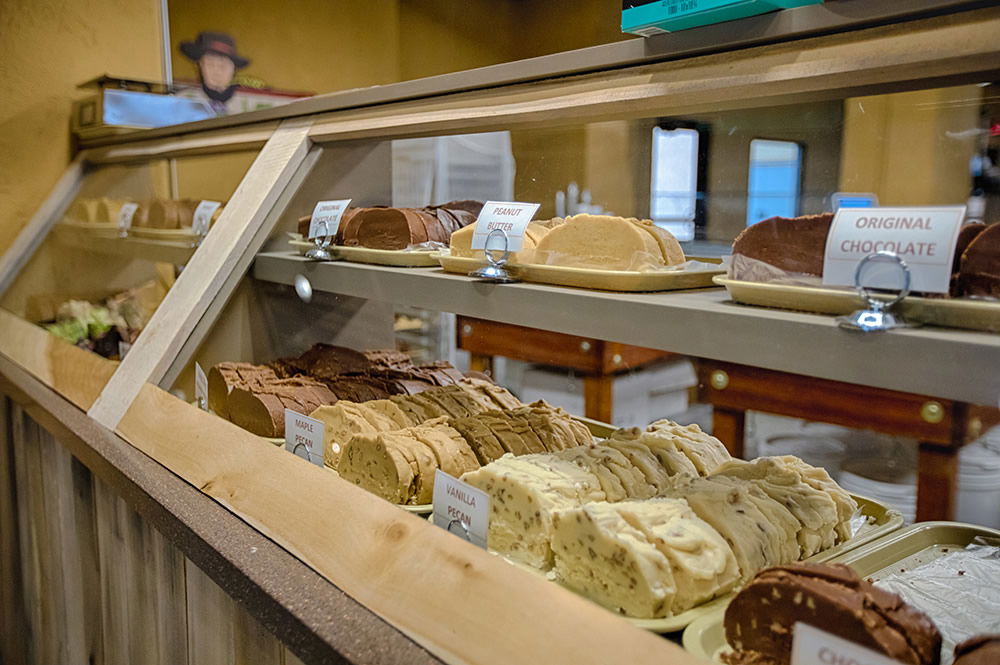 Start planning your visit to the Ark Encounter now, and be sure to grab a bite to eat from one of our many food options! Share your favorite choices for lunch, dinner or a snack with us on Facebook, Instagram, and Twitter using #arkencounter.