Are you looking for the perfect group adventure? Have you ever wondered what it would be like to spend the night on Noah's Ark? Well, join us at the Ark Encounter for our overnight adventure program and find out! This exclusive behind-the-scenes opportunity is especially popular with youth and Christian school groups.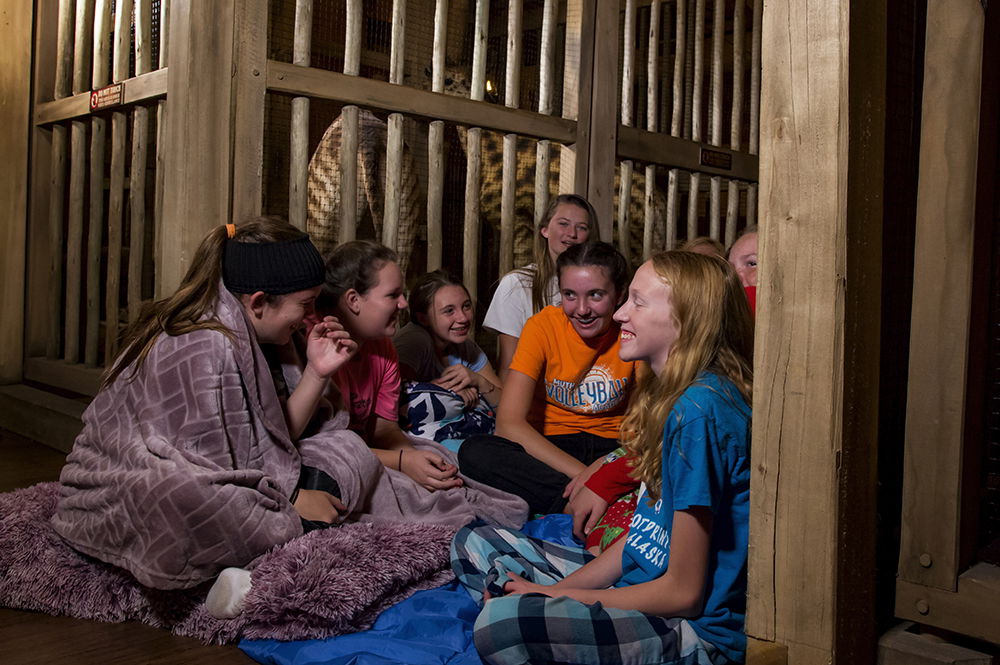 Upon Arrival
Your overnight program begins with a late arrival after the Ark closes for the day. After checking in at admissions and stowing your bags and bedding in the separate male and female sleeping quarters, your group will be ready for our customized, special programming.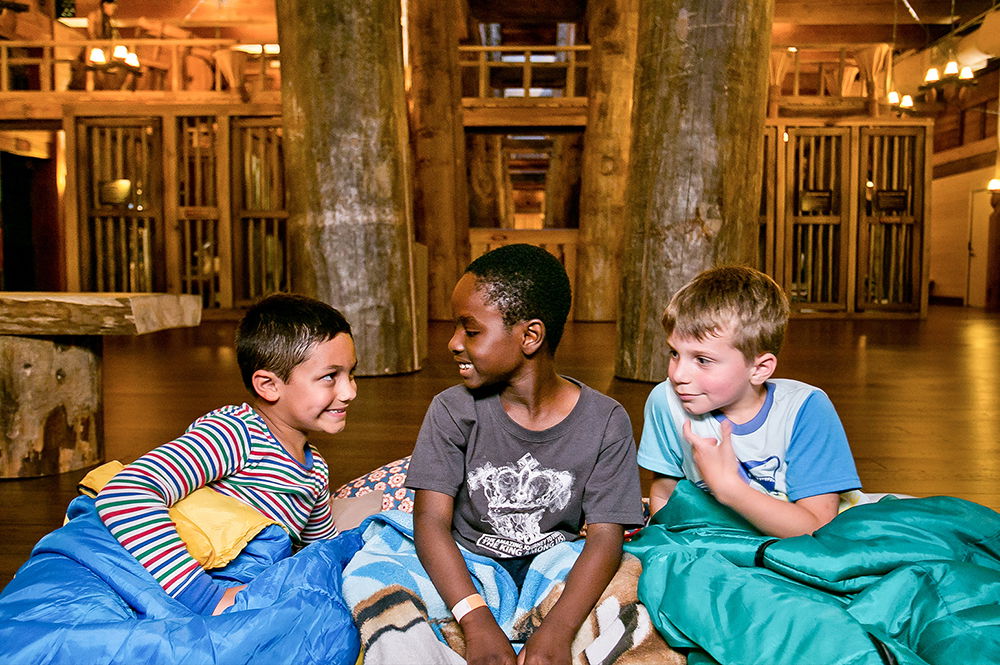 Evening Entertainment
Enjoy a private tour of the exhibits inside our life-size Noah's Ark before watching your choice of entertaining and educational videos. Your group will also get a snack as you prepare to head off on a scavenger hunt before getting ready for lights out at midnight.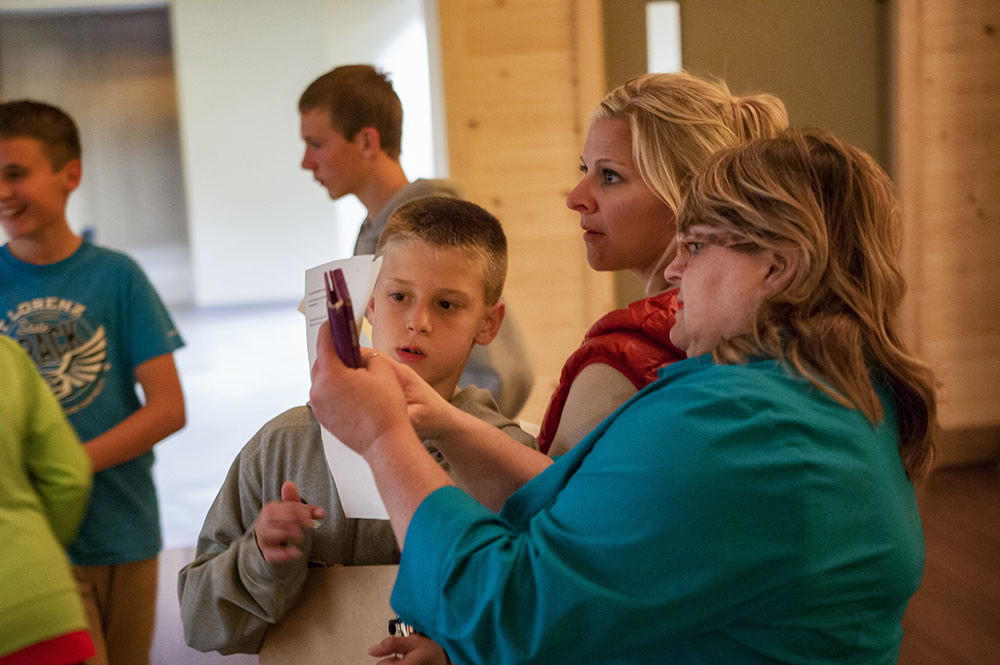 Breakfast at Emzara's
After you wake up and load up your belongings in the morning, you'll enjoy breakfast inside Emzara's Restaurant, which includes breakfast pastries, cereal, muffins, and granola. Hot items as well as healthier options are available for an additional charge.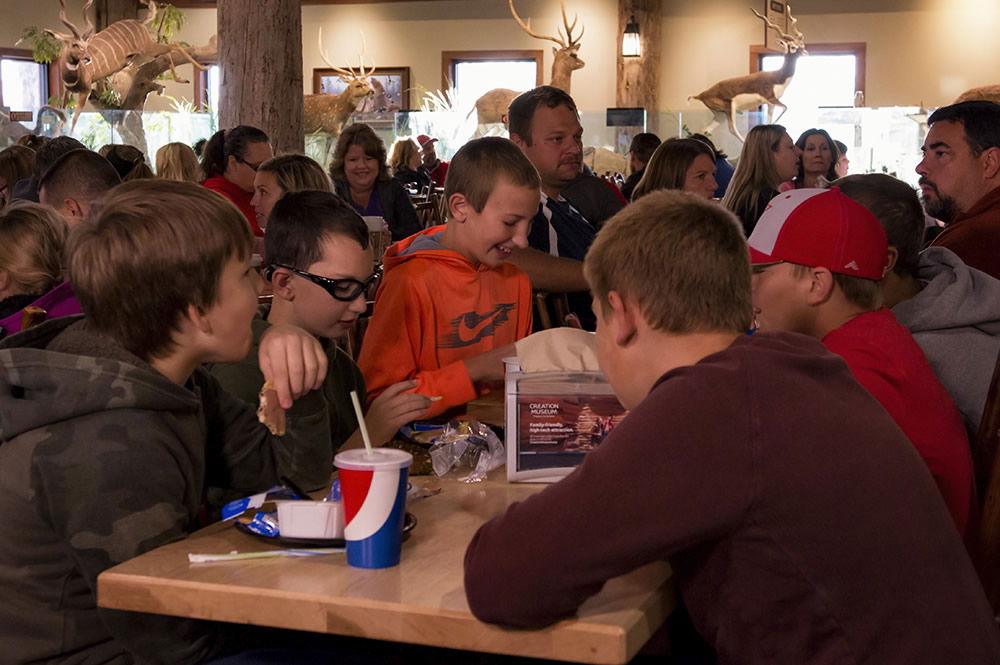 Zoo Experience
After breakfast, visit animals from around the world, such as the monitor lizard and porcupine, inside the Ararat Ridge Zoo. Your group will be welcomed into a behind-the-scenes space where attendees will have the opportunity to engage with animals individually, to learn about our animals from a biblical worldview, and to have their questions answered by our first-class handlers.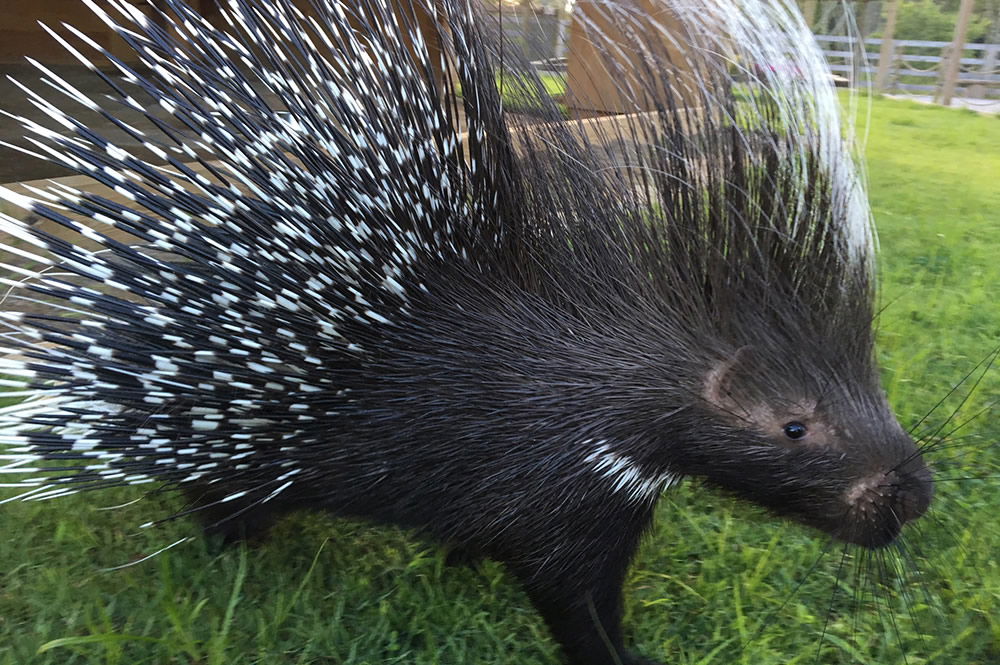 Day at the Ark Encounter
You will then have the rest of the day to spend more time inside the Ark; explore the East Village and the West Village; shop for goodies in Trader Muki's, Potter's Wheel, and the gift shop; or take a camel ride in the Ararat Ridge Zoo!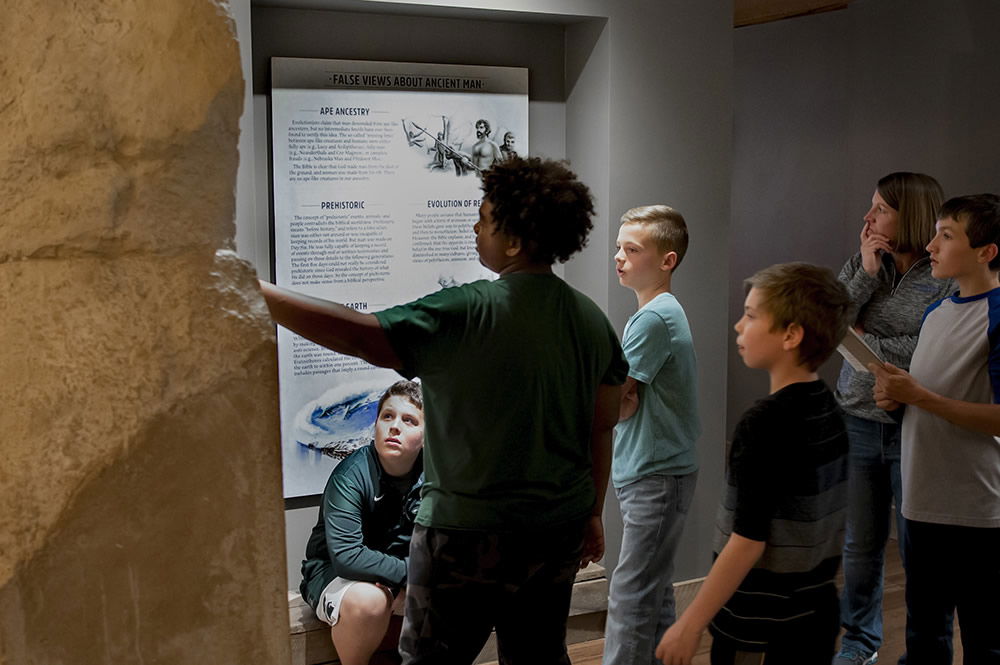 Programs for 2018 are booking now, so request your reservation today before all the slots fill up! After your overnight adventure, be sure to share your photos with us on Facebook, Instagram, and Twitter using #arkencounter.