One of our guests' favorite exhibits at the Ark Encounter is the Rainbow Covenant. Artist Oscar Nava created this piece, which is located on the third deck of the life-size Noah's Ark. In addition to seeing this beautiful exhibit when you visit us, Oscar designs and offers many of his artistic pieces at the gift shop for you to purchase and take home or order online!
Meet Oscar
Oscar was born in Mexico City, Mexico, and he has enjoyed art since he was a young child. He started out by making animal forms using small pieces of leftover wood from his dad's work. He would then put a magnet on the back and sell them at church on Sundays!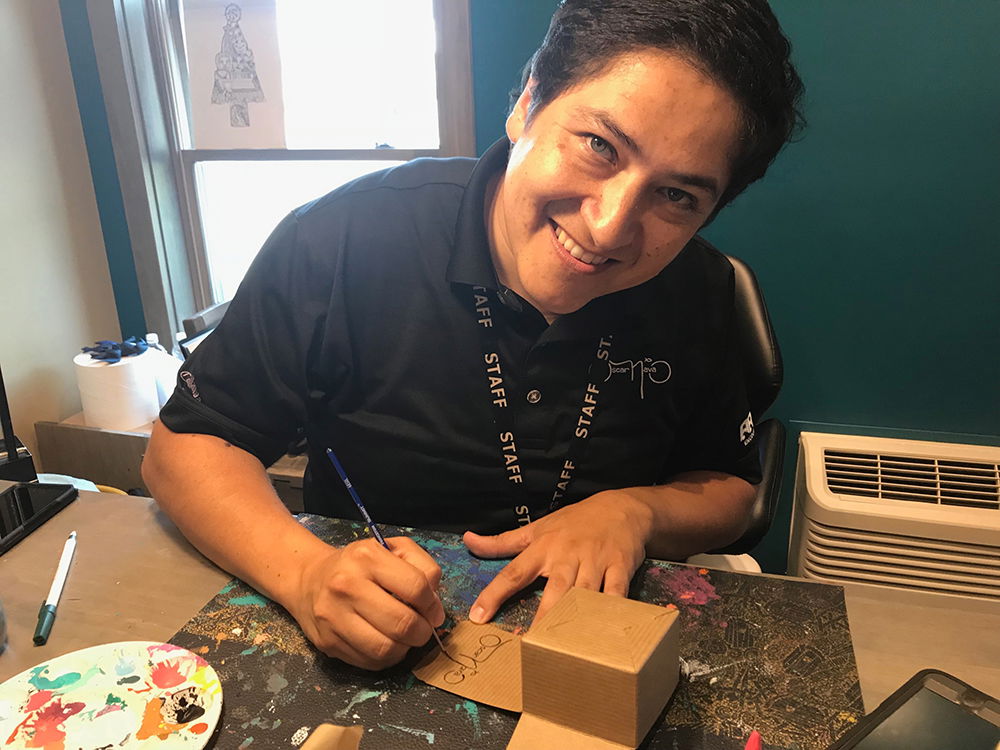 He worked for many years alongside his father to learn from him and perfect the technique he uses today for God's glory. In his pieces, Oscar uses the technique alebrije, which is a type of Mexican folk art and includes brightly colored animal sculptures.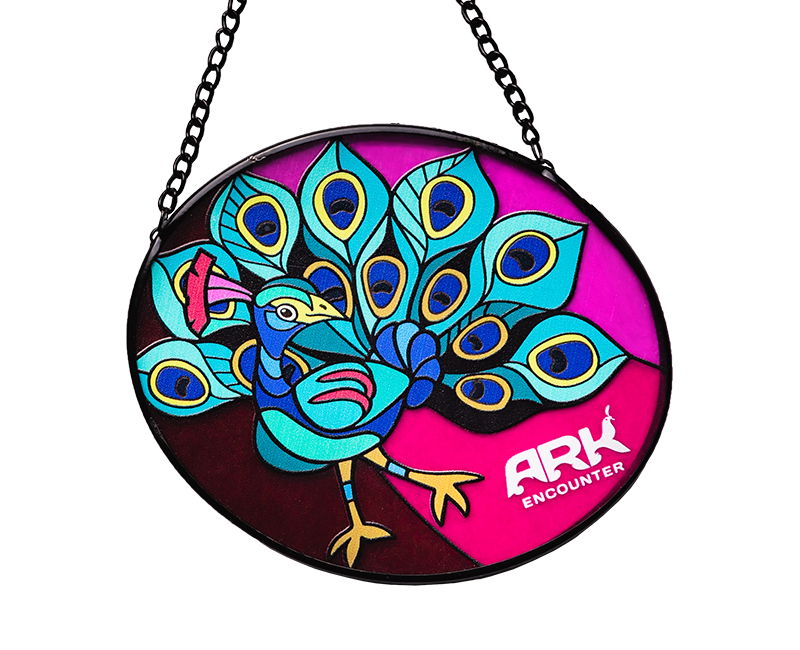 If you ask Oscar what each chosen shape means on any of the animals he is working on, he has an explanation for each and every one. When Oscar works on his pieces, he draws inspiration from all around him, particularly from flowers, leaves, and God's creation. He even tries to work a small ark into every piece!
See Oscar's Work
As you walk through the exhibits inside the Ark, you'll come across Oscar's Rainbow Covenant mural on the third deck, which is his favorite piece of work. It took him three months to complete it, sometimes working day and night to make sure it was finished in time for the Ark Encounter's opening!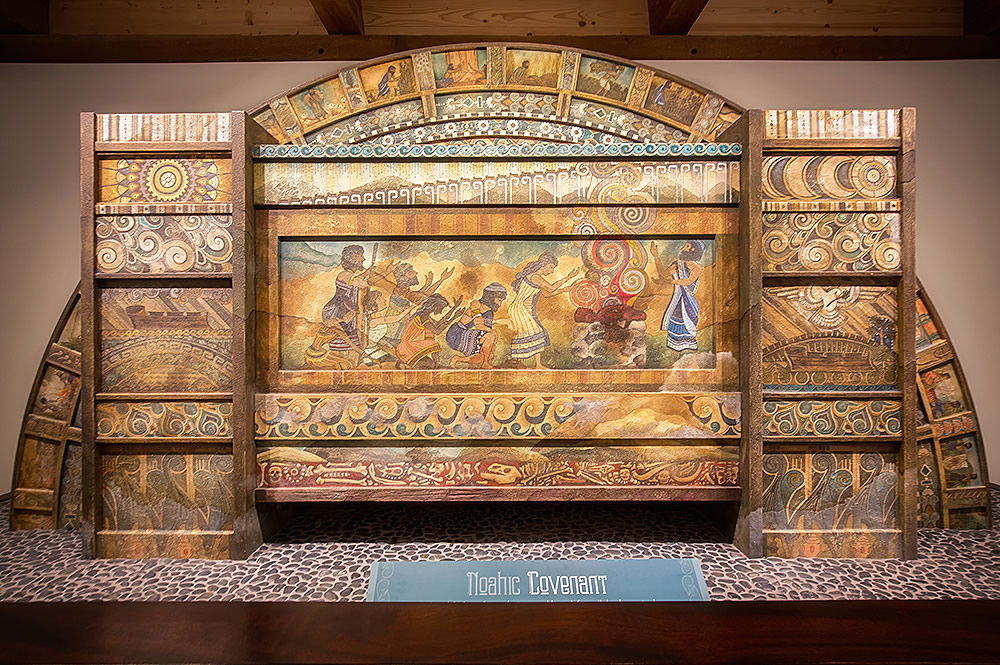 Take Home Oscar's Work
With vivid colors and shapes, Oscar incorporates his unique style into each piece he creates. Through his painting and sculpting, he highlights the extraordinary beauty of creation for God's glory.
Oscar's custom Ark-themed art is now featured on puzzles, key chains, in coloring books, magnets, and so much more. Bring these totally unique products home—they make great conversation starters about the Ark and the flood! And, from that, you can talk about the message of God's mercy and his offer of salvation.
Here are just a few of Oscar's products that you can purchase at the Ark Encounter or from our online store:
Ark Encounter and Oscar Nava Gift Shopping
During your visit to the Ark Encounter, be sure to take home an Oscar Nava piece to remember your trip by for years to come. You can also browse the complete Oscar Nava Gift Collection at AnswersBookstore.com.
Visit our online store before the end of August for special savings and two free pages from Oscar's coloring book to download, print and add your own vibrant colors. You can also save on a selection of other Ark Encounter-related resources as we celebrate our third anniversary.